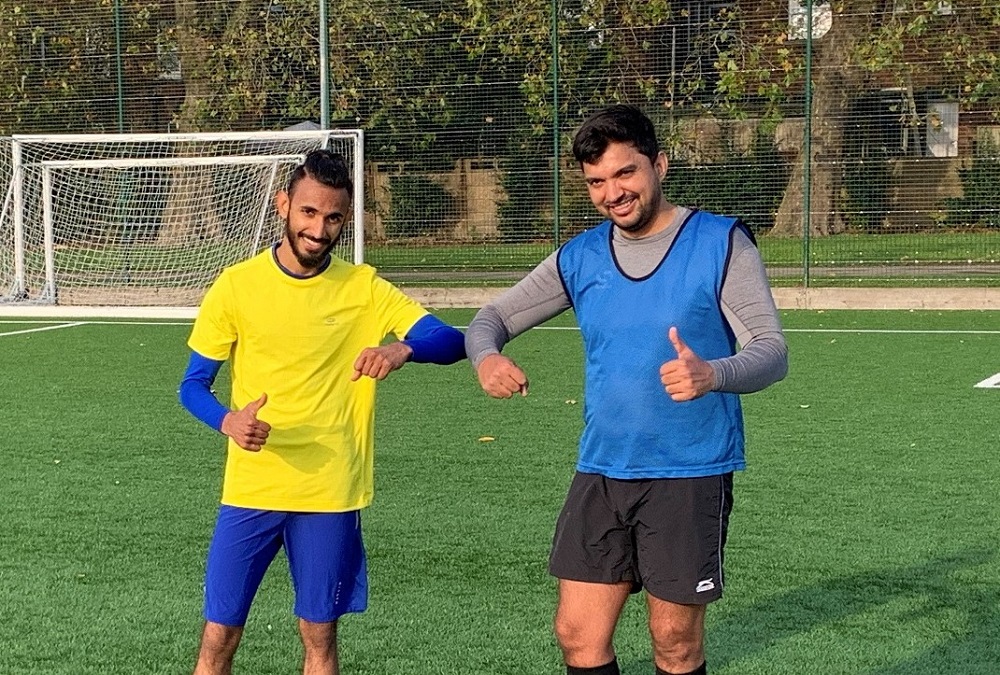 Funding from the Government's Coronavirus Community Support Fund, distributed by The National Lottery Community Fund, has enabled the Jason Roberts Foundation to launch their Stonebridge Restart project.
As one of the hardest hit boroughs in the country in the first wave of the pandemic, the community centred project delivered from Bridgestone Arena in the heart of the Stonebridge Estate, the 'home' of JRF since the charity's launch in 2007, will address some of the immediate impacts of the COVID-19 crisis.
Stonebridge Restart aims to rebuild social networks by bringing the local community together, and in partnership with other statutory and voluntary organisations, provide services to support their physical and emotional health and wellbeing, helping people to become stronger and more resilient.
Jo Tongue, a Trustee of JRF said, "We've seen the negative impact the COVID-19 crisis has had on our community, and we want to support them to overcome some of the challenges they have, and continue to, face. Thanks to the Government, this grant will help Stonebridge residents restart sport, fitness, social networks, and support them with training, and employment."
The Coronavirus Community Support Fund makes available £200m in Government funding that will be aimed primarily at small to medium organisations in England. The Fund has two key objectives:
To increase community support to vulnerable people affected by the COVID-19 crisis, through the work of civil society organisations.
To reduce temporary closures of essential charities and social enterprises, ensuring services for vulnerable people impacted by COVID-19 have the financial resources to operate, and so reduce the burden on public services.